Getting the most out of your UX UI
The Apprato Blog is the hub for business owners, managers, entrepreneurs and developers featuring key technology news, resources and insights.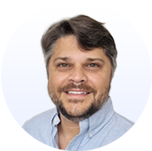 User experience (UX) and user interface (UI) are two critical components of any successful product. They play a vital role in determining how easy and enjoyable a product is to use, and can be the difference between a product that is loved and one that is abandoned. Here are some tips on how to get the most out of your UX and UI:
1. Understand your users: Before you begin designing your product, it's essential to have a deep understanding of who your users are. Conduct user research to gather information about their needs, goals, and pain points. Use this information to create user personas that will inform your design decisions.
2. Keep it simple: A simple and clean design is often the most effective. Avoid cluttering your interface with unnecessary elements, and make sure that the most important information is easily accessible.
3. Make it visually appealing: A visually appealing design can make a big difference in how users perceive your product. Use colours, typography, and imagery to create a cohesive and engaging visual design.
4. Test, test, test: User testing is essential to ensuring that your product is usable and effective. Conduct usability testing with real users to gather feedback and identify areas for improvement.
5. Continuously improve: Once your product is launched, continue to gather feedback and make improvements. Use analytics to track how users are interacting with your product, and use this information to make informed design decisions.
By following these tips, you can ensure that your UX and UI are effective and enjoyable for your users. Remember to always keep the user in mind and to constantly strive to improve your product.
subscribe to our newsletter.
Get news and insights to optimise your business through application development and smarter eCommerce